Emergency Services Training Center
in 2014, All Hands Fire & Training opened its Emergency Services Training Center, located at 7 Third Avenue in Neptune City, New Jersey. 
Since that time, we have welcome thousands of students and dozens of agencies from numerous states. 
Attendees include firefighters, emergency medical responders, police officers, industrial and private business workers and more. 
Our facility features a classroom and an indoor training center.  This environment allows us to offer and provide a wide variety of training programs. 
It also allows fire department to conduct their company drills and train on skills that they would normally not be able to perform at their stations, such as some Firefighter Rescue (RIT).
Here are some of the training programs that we have held at our Training Center: 
Drill Night Programs
Firefighter Escape Systems
Rapid Intervention (R.I.T.)
Advanced SCBA
Firefighter Survival
Ground Ladders
Basic Ropes & Knots
Water Rescue Awareness
Man vs. Machine Rescue
Understanding your Gas Meters
Are You Ready? Mental & Physical Challenges in Low Frequency / High Risk Incidents
Annual Compliance (BBP, RTK, HZCM)
Forcible Entry
Rope Assisted Searches
Firefighter Rescue Scenarios
Community Emergency Response Team (C.E.R.T.) Training
Coaching The Emergency Vehicle Operator (C.E.V.O.)
Traffic Incident Management Systems (T.I.M.S.)
Establishing a Fire Dept Honor Guard 
Fire Officer Development
And many more classes
If you are interested in scheduling a session for your department or renting our facility, please contact us at [email protected]   
Additional Photos from classes held at the All Hands Fire Training Center.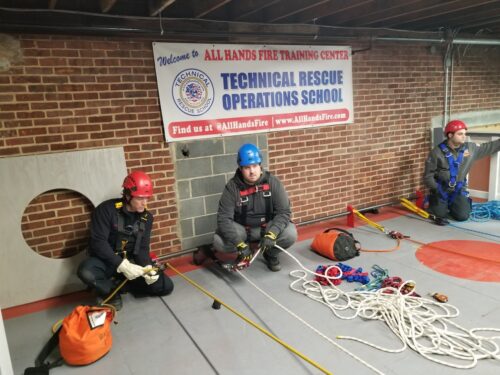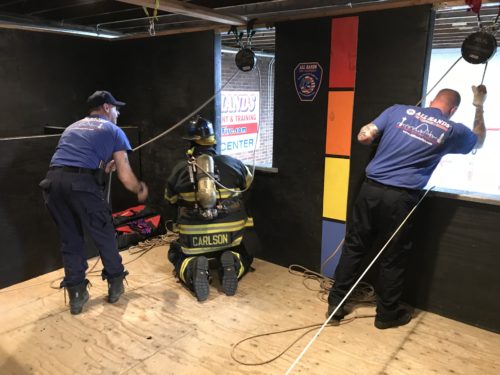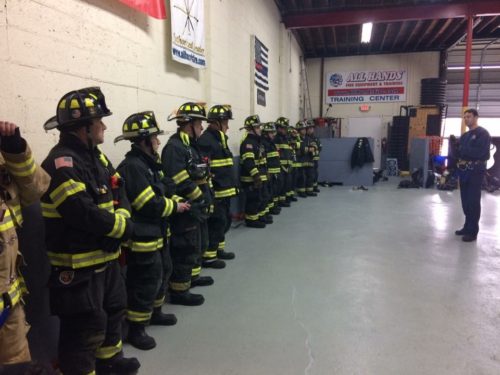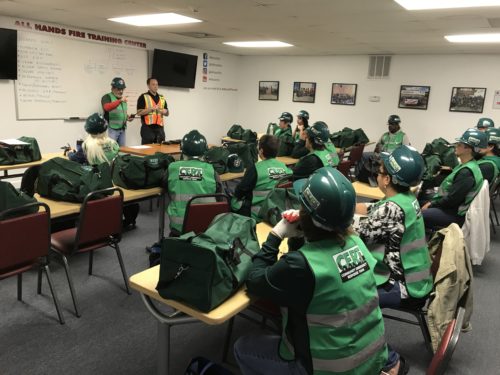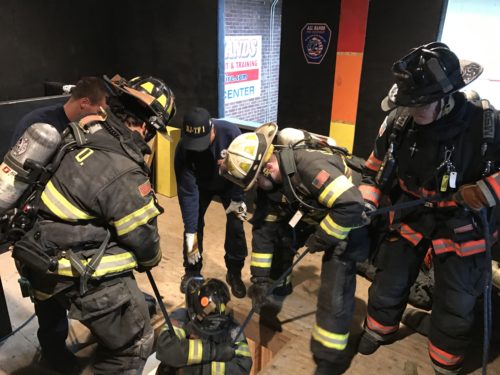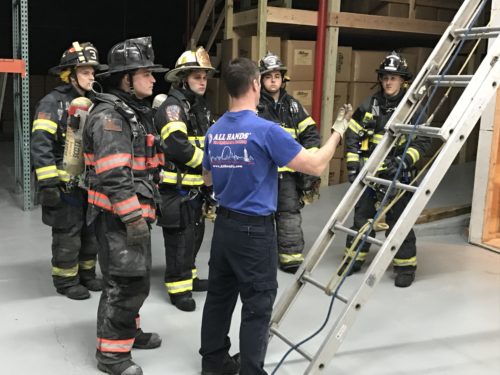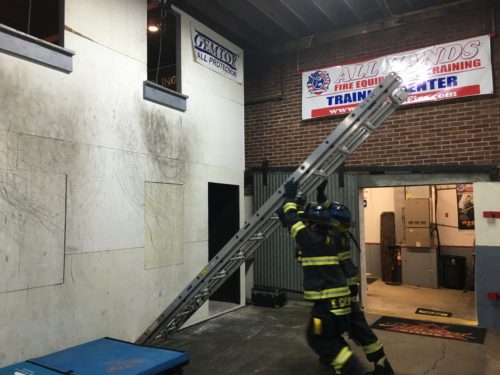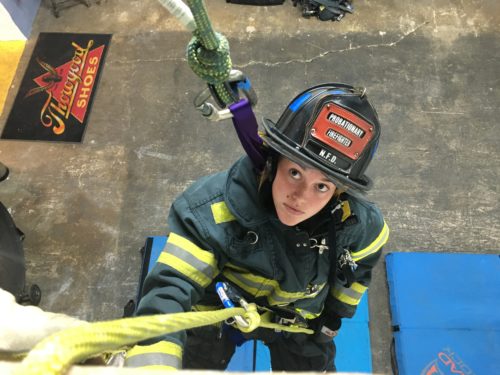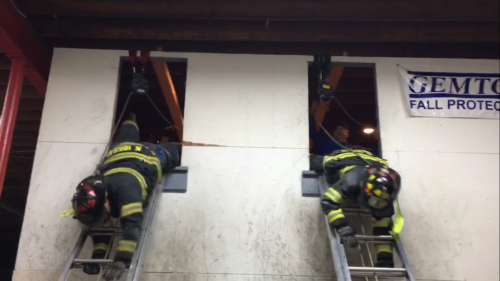 ##