CONFINED SPACE RESCUE TRAINING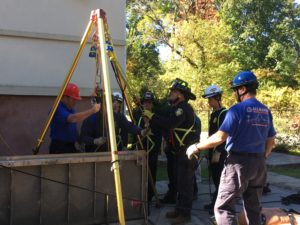 All Hands Fire offers training for Confined Space Rescue Operations.  We also offer equipment from many of the leading equipment providers, including:
CMC Rescue
Petzl
Sterling Rope
Rescue Tech
and more…
To receive a price quote or consulting on training or equipment needs, please contact Training@AllHandsFire.com.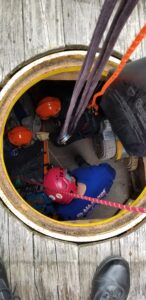 CONFINED SPACE AWARENESS & OPERATIONS LEVEL TRAINING:
Our Confined Space Rescue training programs meet NFPA 1006: Standard for Technical Rescue Personnel Professional Qualifications and OSHA 1910.146(g)-(k) Permit-Required Confined Spaces.
We can also deliver the New Jersey State Police HMRU Confined Space program.
In these programs you learn what confined spaces are, the hazards associated with them, and various techniques and operating involving ropes/rigging, tripod operations, air monitoring, SCBA/air management, patient packaging, safe work practices and more.
Programs offered:
AWARENESS:
3-4 hour Classroom Session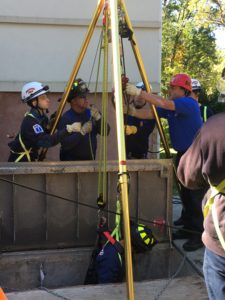 OPERATIONS:
16 hours
Classroom
Tools, Equipment, Rope Orientation
Skill Stations
Scenario / Horizontal
Scenario / Vertical
REFRESHER:
8 hours
Classroom
Tools, Equipment, Rope Refresher
Skills and Scenario Refresher
CUSTOM CLASSES:
Specific skills at customers request
Some prerequisites may be required for this training.  For pricing or to schedule, please contact Training@AllHandsFire.com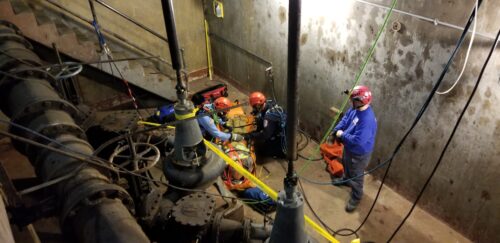 ##