Fire Officer Development:  A Guide for developing Strategy, Tactics and decision-making for the First Line Supervisor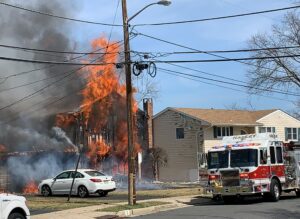 This class model is structured for the new Lieutenant or the "acting" officer.
The instructor will review the principles of Size-Up for the first due company officer.  In addition, we will discuss strategic factors and initial incident action plans.  This material will reference the "Fire Officer's Handbook of Tactics" by retired FDNY Chief John Norman and "Strategic Concepts in Firefighting" by retired FDNY Chief Edward McAniff.
The emphasis in this 3-hour training block will focus on developing an incident action plan by having a basic knowledge of strategic (limiting) factors and applying them to various scenarios.
The lecture will also include an overview of the functions of command developed by Chief Alan Brunacinni.
This training program can be delivered at the All Hands Fire Training Center or at your firehouse.
To schedule this class, please contact Training@AllHandsFire.com