ROPE ASSISTED SEARCH TRAINING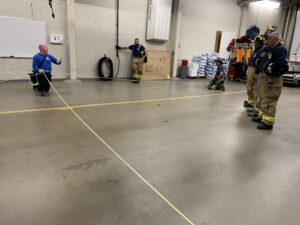 All Hands Fire Training offers a program for Rope Assisted Searches.  This class will educate students on the proper use, deployment and techniques for the use of rope search systems in large area searchs.
The class covers the following topics:
Choosing the right system for your department:
Choosing between 100-ft, 200-ft or larger and what works best for you?
Choosing "Markers" (knots and rings) versus Straight Rope?
Choosing Tag Lines – Retractable 20-ft tag lines versus rope or webbing bags?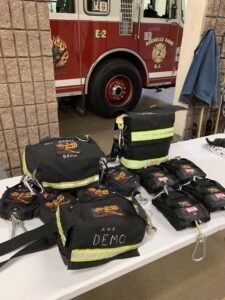 Deployment of the Search Rope and Search Techniques:
The search team and their equipment
Goals and objectives of a rope assisted search
Understanding line management and discipline
Identifying the various methods of "accountability" during rope assisted searches
Substantial anchor points
Identifying and managing distance (depth) traveled into building
Door / Access control
Effective search of large areas
Search / Maneuvers around objects
Redirection
Identifying hazards and risks
Locating victim / Victim Removals
Rapid egress using search rope systems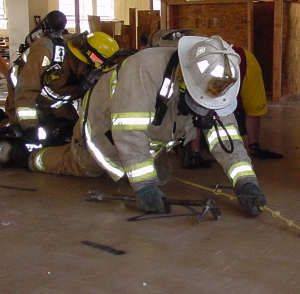 This class focuses on the use and operation of the RIT Rescue Systems Group Search Kit, but also applies to other search rope systems.
Students will attended a brief classroom lecture, and then progresses into hands-on training.
For additional details or to schedule a class, please contact Training@AllHandsFire.com
##
All Hands Fire is an authorized dealer for these Search Systems:
RIT Safety Systems, which includes the Chicago Group Search Kit
Sterling Rope Inc. Search Kits
Gemtor Inc. Search System