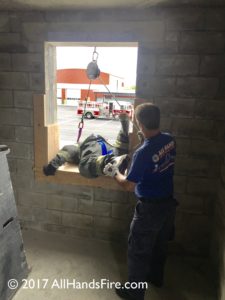 Earlier this year, All Hands Fire Equipment and Training was awarded a contract by the City of Fairfield in Connecticut to equip and train the city's fire department with Personal Escape Systems, Harnesses and Training.
Fairfield Fire Department chose the Fire Innovations CORE descender with Sterling FireTech rope and the Sterling Lightning GT hook, along with the Gemtor 541NYC Class II Harness.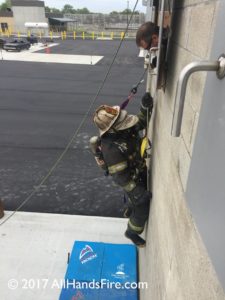 This week, instructors from All Hands Fire began the first four days (out of 10 total days) of training for over 120 members for the department.  The basic End User program consists of a full day session, which includes a classroom session, skill stations and nine bailout jumps at varied levels of difficulty.  Instructors are also providing a Train-the-Trainer program.
All Hands Fire is an authorized dealer and trainer for both Fire Innovations and Sterling Rope escape systems.
The training is being conducted at Fairfield Fire Department's new Fire Training Academy – the Captain Joseph S. Elias Training Center.  In fact, it is the very first training class to be held at this facility.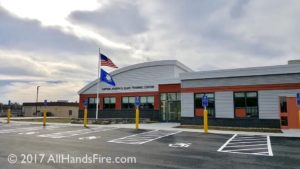 All Hands Fire is honored to not only be working and training with such a fine group of firefighters, but also very proud and humbled to be involved with the first class at this outstanding and state of the art training academy.
For more information on Firefighter Escape Systems and training, please contact Training@AllHandsFire.com.